Do you have a great space that needs a great artwork?
I specialize in creating perfect pieces of art to suit perfectly individual tastes.

When visiting with you I will photograph the space, take measurements and discover your own personal design style
within a week I will put together a series of ideas which will be uploaded to a Personal Gallery,
unique to each client and sent in a private email.
This will give you the ability to view my sketches comfortably on your own time and we can then meet in person to discuss the ideas further.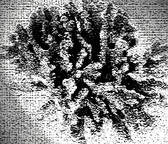 To achieve the most personal level of service,
I prefer to meet with my clients in their home or the space that they are looking to adorn.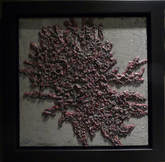 The cost of a custom artwork is based on the size; colors, imagery & materials used.
Prices usually range from $100 - 300 per square foot.